MUTTON BUSTIN' REQUIREMENTS
Registration opens April 1st and goes fast so make sure to mark your calendar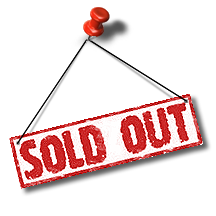 Mutton Busters must be between the ages of 5 to 7 years old and weigh less than 55 pounds on the day of the ride. The entry fee is $20, payable through PayPal. Each participant will receive a large ribbon and fun promotional items donated by our sponsors.
All parents and family members need to buy a ticket to the rodeo – even if your child is riding before the rodeo. Mutton Busters get in free, and so do all children under 5.
Space is limited and sign-up is on a first-come – first-served basis. Please download and fill out the release form and upload it to one of the 4 sessions listed at the bottom of the page. 
FOLLOW ALL 3 STEPS BELOW TO REGISTER
STEP 2: Upload Release Form to the Form Below